VIP Membership – ElectroFX Server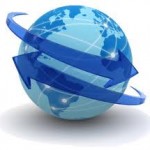 The ElectroFX Server is something special; a proprietary online server that runs the VIP Trading Software 24/7 meaning that you never have to worry again about power outages or internet failures! Also, it allows you to access your MT4′s via desktop, laptop, iPhone, iPad, android phone or android tablet. The ElectroFX Server runs Intel's latest Dual 12 Core CPU's with enough RAM to keep things speedy. This server is dedicated to running the VIP members trading software and NOTHING else!
For those of you who have not used a VPS service or a Remote Desktop Connection there is no need to worry, the setup video, eBook and custom made server software will get you set-up in a breeze. You will basically be logging in to your own personal desktop on a remote machine that combined with the Trade Manager will keep you very safe. The whole concept is minimal time and maximum results. Think about it, wait for the Automated Alerts, log in to the Server use the Trade Manager for a few minutes, collect your profit. It's obviously a little more complicated than that at first but that is where you will end up once you have understood how to use all the VIP features together.

*Our servers are backed by our 100% Network and Power uptime service level agreement. Servers are monitored by two ElectroFX engineers 24/7 and they will be alerted to any failures immediately. All data is backed up with multiple redundancies and all security best practices have been implemented. No stone was left upturned when we created this monster.


[tweetmeme]