Here at ElectroFX THE no.1 Goal is simple; No spending for No reason!
So let me get you started with a simple 3-step process. FREE FX Basics Lessons to Start, FREE FX Strategies Lessons to Follow, then FREE Membership giving you access to a FREE Forex Trading Video Course, FREE Trading Software, and a FREE eBook! PLUS I'll give you access to the FREE Members Course Discussion Forum… giving you the chance to Earn EFX Cash for posting. Earn while your Learn.
1. Start with the FX Basics
Let's get you started at the beginning with the EFX school of Forex trading basics. Taking this step will help you understand if trading the Forex market works with your kind of logic.
2. Learn Simple FX Strategies
If you already understand the basics of trading Forex then it's time for you to understand Forex trading strategies. These lessons will help you learn what a complete trading plan is.
3. Become a Free Member
If you understand the FX basics and trading strategies then grab free membership and continue on in video format. You will also get free software and access to our private forum.
You Can Learn Forex Trading Online!
I am tired of hearing about people getting scammed with overpriced Forex Education, these other guys are charging $2,000 – $10,000 just to share some information with you. Why are they charging so much if they are doing so well with their Forex Trading? The reality is that no matter how good the education your success is not guaranteed. Why should anyone pay that much just to find out if Forex Trading is for them or not?
Please note that Forex Trading is not for everyone and I am not "that guy" who tries to sell you things you don't need. Here at ElectroFX.com Free Membership gives you immediate access to my Free eBook, Free Tools, Free Video Course AND the Free Members Discussion Forum. This free package alone contains more than enough information to get you started and even help you Trade Forex profitably using a pure price action trading approach. At the very least it will help you figure out if Forex Trading suits you or not, if it is something you understand and want to pursue. If it is, then I invite you to move forward with me and grab my detailed Premium Video Lessons and enjoy the ride to the next level. The Forum will give you a place to post, learn and earn EFX cash while doing so, this EFX cash can then be put towards the VIP Video Course and more Advanced Tools.
What are these FREE Forex Trading Basics Lessons about?
Forex Trading Basics – A Beginners Introduction to the Forex Market.
What is Forex? – Beginners Guide to the Foreign Exchange Market.
How Forex Works – What is Traded in Forex?
FX Distribution & Reserves – The US Dollar is Still the King
Who Trades Forex? – The Forex Market Players Explained.
Forex Market Hours – When Can You Trade Forex?
Making Money With Forex – What are Pips, Lots, Leverage and Margin?
Fundamental Analysis – What is Fundamental Analysis?
Technical Analysis – What is Technical Analysis?
Popular Forex Charts – Line Chart, Bar Chart & Candlestick Chart.
Japanese Candlesticks – Basic, Single and Double Candlestick Patterns.
Price Based Forex Charts – Range, Renko, Median Renko and Tick.
Chart Patterns – Part 1 – Continuing On With Trend.
Chart Patterns – Part 2 – Double Top, Double Bottom, Head and Shoulders & More.
Chart Patterns – Part 3 – Triangles & Ranges.
Forex Market Layers – Reading Chart Patterns on Multiple Layers.
Support and Resistance – Supply and Demand!
Forex Trading Psychology – Discipline, Patience, Confidence, Fear, Greed and Anger.
What are these FREE Forex Trading Strategies Lessons about?
Forex Trading Strategies – Successful Forex Traders Have a Plan!
Support and Resistance – It All Starts With Choosing the Right Location.
Read the Chart Patterns – Understand What Type of Trade.
Price Action Confluence – Bringing the Pieces Together.
Entry Trigger Mechanism – Confirmation of an Active Location.
Using Market Layers – Traders Battle on Different Scales.
Stop Loss Protection – Protect Your Account on Every Trade!
Take Profit Projection – Determining the Probable Future!
Applying Risk Reward – Understand the Power of the Numbers Game!
Set and Forget Psychology – Make Your Trading Life Easier Wherever You Can!
Experiencing Trade 1 – The Trend Continuation Trade from Start to Finish.
Experiencing Trade 2 – The Double Top Trade from Start to Finish.
Experiencing Trade 3 – The 3-Point Turn Trade from Start to Finish.
What Will FREE Membership Help You With?
Introduce you to Forex Trading from a Beginner's Entry Level.
Show you how it is possible to make money from Forex and how it is calculated exactly.
Help you discover what Price Action Trading is and how you can read it like a book.
Help you understand what Support and Resistance is and why it is so important.
Teach you how to measure Market Momentum and how to use that information.
Show you how to fine tune and confirm your Entries with Japanese Candlesticks.
Help you understand what relative price swings are and why they are important.
How to judge your Entry, Stop Loss and Take Profit and the fundamentals behind it all.
Introductory level Trading Psychology that will help you eliminate Fear of Loss.
Simple Money Management and Risk Reward Concepts that will pay off BIG TIME.
How to use Alerts to assist your trading so that you are not staring at the charts all day.
Give you a place to ask me questions and post charts.
Give you a place to meet others at the same skill level as you.
Give you a place to make certain that Forex Trading is something for you.
Give you a place to earn EFX cash which you can put towards your v1 Access Upgrade.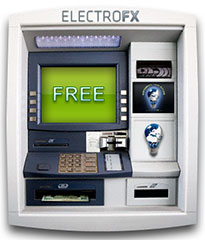 ElectroFX.com's Free Membership in a nutshell:
Everything you need to Learn what Forex Trading is and how Money is made. Followed by, the Core Concepts behind what drives the Forex Market and how to read who & what is doing the driving. This course is here to help YOU figure out if Forex Trading is for you… will you enjoy it? And, most importantly, without spending any money to find out!
Get Your Free Membership Today!
Begin your journey to Learn Forex Trading now!
Testimonials / Reviews
One year with ElectroFX: 7 months as a free member, then 5 months as VIP. Only one regret: I should have become a VIP member much, much sooner! This has been by far the best of all my 5 trading years until now. Everything I have learnt with Theo completed the metamorphosis and I was finally able to start my journey to consistent profitability. I knew something about price action in the past using Renko charts but the elegance and effectiveness of Theo's methods (according to the rules of supply and demand) hooked me for good… if you are determined enough you can truly be successful with Theo's approach…
Read the full testimonial
After purchasing Theo's courses, I found that he was light years ahead of the competition in value. He offers written courseware along with the videos and a range of sophisticated software to make trading less time consuming. By the way, it turns out that his tools are similar to what I started to envision in my own robot software ideas—what a coincidence. I can tell you, from firsthand experience, that Theo not only cares about your success, but he proves it by helping you along the way. In my twenty years of studying and buying so-called ultimate solutions to trading success, I can honestly say that Theo delivers far more than the small amount you pay for his Premier Membership courses…
Read the full testimonial
I bumped into Theo's site and read his material and realized that he used methods to identify key areas that were teachable and definable. I emailed him and he responded in depth. He demonstrated that he truly wanted to help traders succeed in the Forex market and he built a site that gave far more in value than it costs. After reading his free material and watching his free videos, I was able to completely alter my trade results. I went from mostly losing to mostly winning in just a few weeks. I realize now, that I had been on the very edge of success for years, but needed a definable and duplicatable method for a starting point. I then purchased the v1 membership and soon after upgraded to the VIP membership. Again, Theo delivers far more than promised. I have never been impressed enough with a service to post a testimonial before. I decided that I had to post this, not for Theo, but for you, the person who is looking for a real way to learn to trade Forex. We all have been looking for someone who could really deliver; not just to the exceptional person who had a "gift" for trading, but for someone that could teach the average human who wants to better his lifestyle, family, and future. I strongly encourage you to dive into this training. If you do, it will work for you…
Read the full testimonial
Theo has successfully created a trading system by condensing and prioritizing trading indicators so that trades have the highest probability of success, while eliminating the noise that leads to mistakes. The trade manager software is by far the best I have encountered and allows you to safely place pending orders and go about your life in a normal fashion without staring at a computer screen. Programmed messages are sent to your smart phone alerting you of trade entries, take profits, or developing patterns that you may want to evaluate for a potential future trade…
Read the full testimonial
I've been trading for around 4 years now and I started learning from Theo back then. If it wasn't for his hard work and dedication to studying the FX market, making videos and hosting webinars I don't believe I would have the understanding that I do today. Of course there is a smaller chance of success for anyone following Theo/Electrofx if they are not willing to put the time and dedication in to their own study and review. If he's willing to do it for you then be prepared to do it for yourself. Then you will succeed with his method just like me…
Read the full testimonial
Theo offers a great way to help you enter trades with his WavEFX style and most importantly excellent support with his system. His core value is to make trading as simple as possible, which is best thing for someone learning to trade, lots of education sites spend their time offering you plenty of different ways of trading this and that in theory but all you need is one real way, and this system is being used in the market by Theo and other traders everyday. Theo has personally spent much time getting me up to speed, and his commitment to helping you learn is amazing…
Read the full testimonial
Latest Posts