ElectroFX v1-VIP Membership Overview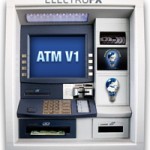 The ATM v1-VIP Course has been designed to lead off from the Free Course and introduce you to the WavEFX Organic Timeless charting system, it will thoroughly cover the the Core concepts of PURE PRICE ACTION that have already been outlines but in much more detail and in a much easier to see WavEFX format. Click on any of the items below to read about them in much more detail.
NOTE: You must be a Free Member in order to even access the 'Upgrade Your Account' Page

This course will be enough for you to then go on and trade successfully if you wish and/or be qualified to move on to the VIP level and enjoy the support that only a Live Room can provide along with the benefits of our advanced Trade Management Software and VPS service.


[tweetmeme]