ElectroFX Forums Added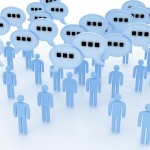 Let the discussion begin in yet another way here at ElectroFX, Forums have now been added for all levels of membership. Free Members can discuss the Free eBook and ask me any questions in their own private Forum, they can also meet and discuss with others that are at the same skill level. The same ideas are now available for v1 and VIP members also with their very own private Forums.
Learning on your own can be fun but learning with others can often yield much better results and help you be more productive. The ElectroFX Forums have just arrived and have been divided into 3 groups. Free, v1, and VIP Forums now provide a place for each level of member to meet and discuss with other members of the same level and connect with the EFX team. These Forums will be checked daily by someone here at ElectroFX and you can be part of helping build the database of questions that will help others in the future. There is also another twist because your activity in the Forums will give you the chance to earn EFX Cash which I will talk about in my next post!