Happy Holidays from EFX :)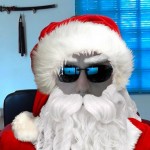 In the spirit of this season of giving; EFX would like to wish you all the best and offer up a generous gift that will expire on January 3rd.
We have knocked 80% off of the Beginners level v1 Video Course..
We have knocked 50% off of the more Advanced VIP Membership…
Become a Forex Ninja for the New Year and enjoy LIFE..

You will not find anything online that even comes close to the EFX v1 Video Course for under $350… and most claim that $350 is their special offer…
..so for €8.88 it is in fact a total giveaway .. this is definitely not one to miss out on if you are interested in learning to trade the Forex Market safely and successfully using Pure Price Action Techniques.
These offers can be found here – Upgrade Your Account – but you must be logged in as at least a Free Member in order to see this page.
Have a very Happy Holidays and we wish you all health and wealth in 2012.
[tweetmeme]