Supply Demand – Price of Forex Education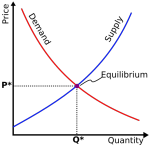 As a Trader and an Educator I find it best to assume that there is always more to learn and room to grow. It is for that reason that whenever I notice someone else giving a Webinar on any of the topics I consider integral to Trading Price Action, I will attend and see if I am able to add to my knowledge base. Recently I attended a Webinar on Supply and Demand and although it ended up being very basic for me it was refreshing to see someone else sticking to Price Action.
The biggest surprise to me was the reminder I received about how expensive others make it for people to get educated with proper support. I think that the subject of Supply and Demand is a key component for anyone to add to their Trading Plan and something that I use and teach here at ElectroFX. However, to follow through with the education and get their full package these guys wanted $5,000. Whilst I do understand the value of charging something substantial to keep out the time wasters and welcome in the serious, I do think that for the average person it does seem high. After all, once you finish educating yourself you then need money to fund your account. When I see these prices that others charge I feel very good about my low prices but wonder if they may be too low. Especially when I also compare what is offered.
Comments are welcome on this topic as I am left with questions, what do you think is a fair price for solid price action trading education, plus software, and support? and do you think that Trading education has a Supply and Demand element to itself? Why are most training programs priced so high? and does being 1/10th of the price make ElectroFX appear less valuable?
Click here if are not yet a Free Member at ElectroFX
Click here to see what our Premium membership costs and provides