ElectroFX June Special – 30% discount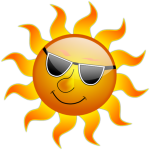 Living by the beach I love Summer and I am back to swimming every day. I decided to whip up a quick promo to kick off the Summer months and give you 30% off the VIP Membership. You can check out what VIP Membership offers by clicking here (you must be logged in as a Free Member to see that page).
I will run the promo until the end of June if needed but I have to cap this madness to the next 2 people only as that is all the room I have available. If you take the time to click that link just above and see what VIP Membership offers, you will understand why this is a bit crazy.
Click here if are not yet a Free Member
Click here if you are a Free Member, are logged in, and want to upgrade